New Writing Nights and 'Pals Like Us'
Director & Producer: Samuel Bossman
Producer: Pre Krystle
Filmed & edited: Chris Jackson
Live-stream: Charlie Price
Photography: Thomas Compton
Designer: Bella Jackson-Moss
Writers: Alexandra Taylor, Andy Moseley, Daniel Williams, Matthew Kong, Jessica Lovett and Louie McKenna.
Performed by: Samuel Bossman, Stuart Ash, Pre Krystle, Claire Jones, Ameil Hart and Tembi Xena.
Created in reaction to the lack of opportunities for Birmingham and Birmingham-based creatives in Birmingham, often overlooked by artistic institutions for 'same old same old' revivals and London-based talent, and led by artistic director Samuel Bossman, we created a new ambitious platform to highlight local creatives and talent in Birmingham. By connecting the dots of the grassroots and emerging creative scene to highlight new voices representative of the community, and performing at the legendary Digbeth cinema The Mockingbird, we used affirmative action to feature and platform diverse global majority Brummie and Midlands-based talent.
Following this activity, Louie McKenna's "Pals Like Us" was selected for the One Act Festival in London. Taking the same cast from the original production, we performed at the Stockwell Playhouse, where the production was reviewed by The Stage critic Paul Vale. The nights led to a new generation of new work and opportunity among grassroots Birmingham creatives, with many of the creatives going on to work with the BBC, Netflix and careers in the industry. Unfortunately, with no funding available, despite our success, we were not able to continue with the new writing nights.
Director: Sheikh Shahnawaz
Producer: Samuel Bossman
Filmed by: Chloe Deakin
Designer: Bella Jackson-Moss
Live-stream: Charlie Price
Writers: Alexandra Taylor, Majid Salam, Abdul Kayum, Daniel Williams and Jaz Morrison.
Performed by: Samuel Bossman, Pre Krystle, Michael Mihoc, Tembi Xena and James Jaysen Bryhan.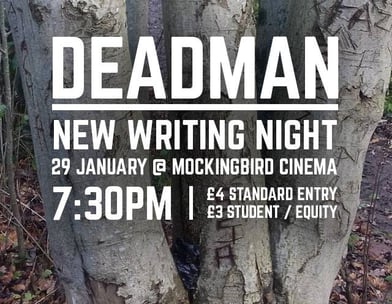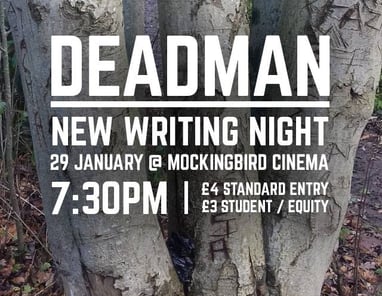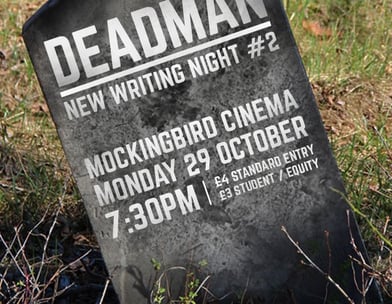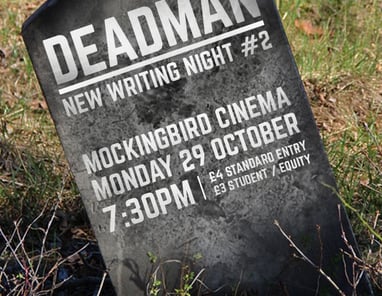 Images by Thomas Compton from Night #1