Joe is struggling in the world and falling.
An original short by Deadman.
Supported by the Mike Howley Trust.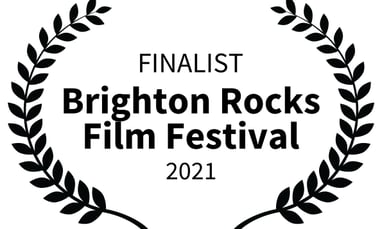 Inspired by the crisis in mental health for young people, especially men, and modern city living. Growing up on the Isle of Wight, it is an issue that bubbles in the background. It is a particular hotspot for mental health issues, with many cliffs along the south side of the Isle of Wight known for suicides. Mixed up with the director/writer's own experience and trying to honestly tackle and show some of the struggles of modern life. Not trying to show it as something that only happens to people who are weak or "mad" but as something that we all have and can all experience.
Anyone who has made independent film before will know without funding support and/or a rich family background to support it is incredibly difficult. We didn't want to hire anyone outside who would be asked to work for free and we wanted to keep the crew as small as possible. That meant no job call-outs and only getting other people to be involved if they wanted to through direct contact. Knowing the landscape of independent film can be exploitative, this tied into our ambition to try and change that. Setting an example for the type of work environment we would like to work in ourselves. Without a budget, locations were an issue as well as being split between our homes of Birmingham and the Isle of Wight we got very lucky with the amazing folks at Jekyll & Hyde who allowed us to film there. We try and always challenge ourselves and push the boundaries technically of what we can accomplish with what we have. So that, inevitably, led to us filming in the sea, as well as using a student animator Rebecca Kidd to put together a fantastic animation for us. On top of using some trick shots for some of the more dramatic moments. Through our hard work, we had some key accomplishments, including:
Funding from The Mike Howley Trust for our work.

Director/writer Samuel Bossman being invited by the BFI to a roundtable with Indie film legend Jim Cumings for emerging film-makers.

1-to-1 mentoring from the BFI with producer Lucy Meer.

The film enjoying a successful festival run and later a semi-finalist at the fantastic Brighton Rocks Film Festival taking place at the Rialto Cinema.
Director/writer/producer/actor - Samuel Bossman
Cinematographer/editor/sound - Charlie Price
Animator - Rebecca Kidd
Eve - Laryssa Schoeck